1 tag
2 tags
2 tags
1 tag
1 tag
1 tag
1 tag
8 tags
1 tag
1 tag
8 tags
Summer Makeup Essentials
Every year when Summer rolls around I'm forcefully reminded of all those tan skin genes my sister stole from me and how, with just a few hours in the sun she gets that incredible bronzed glow that makes us porcelain skinned girls a little [ok, A LOT!] envious. I used to try, and try [andddd TRY] to reach that same caramel skin tone every Summer with "Tingle" tanning lotions and...
4 tags
9 tags
Watch
LF Spring Summer 2012 "Festival Collection". 
7 tags
6 tags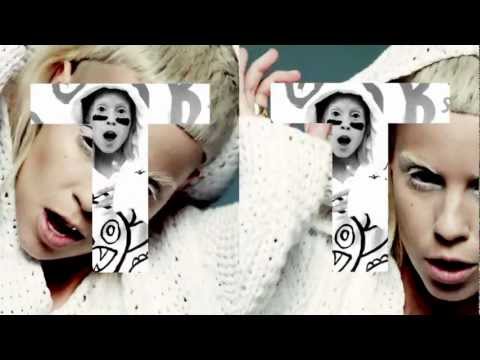 6 tags
6 tags
"The past is a trail you leave behind, much like the wake of a speedboat. That is, it's a vanishing trail temporarily showing you where you were. The wake of a boat doesn't affect it's course—obviously it can't since it appears behind the boat. So consider this image when you exclaim that your past is the reason you aren't moving forward." -Dr....
Anonymous asked: hey hon, love the blog xoxxo , just wondering what brand was the plum lipstick you wear? stunning!
6 tags
8 tags
13 tags
The Good Natured
What do you  get when you combine two hotter than hell siblings Sarah & Hamish McIntosh and drummer George Hinton with indie pop tunes laced with murky goth-esque vocals? UK indie pop trio The Good Natured, thats what. Had I never seen the face of this threesome I'd still have been sold simply on lyrics that touch upon the realities of life such as stripping down to your bare soul and...
5 tags
13 tags
Polaris Project Success
If you've been reading Rolling Racks for some time now you probably know that this past Thursday was a very special evening dedicated to an outstanding cause: The Polaris Project. Hosted by Miss City of San Francisco, and my good friend Massi, the night brought out SF's new wave of artists, photographers and fashion aficionados alike.  With the help of Above Ground Productions the event was able...
8 tags
Shewolves Indie Mart
This Wednesday evening at Eve Lounge on 575 Howard St in San Francisco come shop 'til you drop at the Shewolves "Holiday Invasion" indie mart! Local vendors will be out slangin' the best of the best in holiday goods for men & women alike. If you're looking for something a little different for the Mom/sis, girlfriend/boo-thang check out incredible jewelry designs...
4 tags
If you are out and about in the SF area tonight [December 8, 2011] come and check out the Polaris Project event at 111 Minna.  Doors open up at 10pm and 100% of the $10 door fee will be donated to support the Polaris Project. Art, Music, Good peeps and  Hangovers for a cause.
10 tags
Interview
                           Allow me to introduce you to Caro Ramirez. Photo: Jeff Bacani With a photography aesthetic that borders on documentary-like style with a punch of high-fashion editorial, this girl is BAD [in the best way!] She has that natural cool about her and definitely brings nothing by good vibes wherever she goes. Caro can almost always be spotted in a pair of kick ass shoes...
8 tags
The Rack
Photo taken at the AAU studios for my Editorial Styling final yesterday. Had such a kick ass team to work with! Photography by Caro Ramirez, who I've worked with on a couple 180 Mag shoots, Myah Underwood did a beautiful job with the hair and make-up and Logan Link happened to be the perfect subject for the 60s inspired shoot. She literally looked like she walked straight out of 1968. Had...
8 tags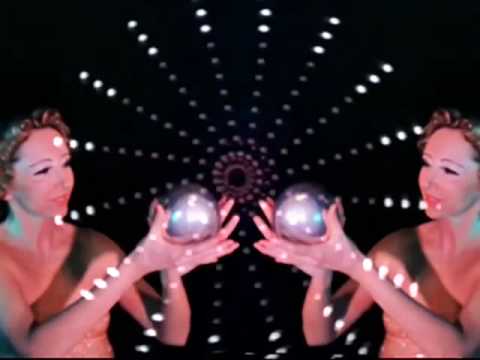 8 tags
                                 JEFFREY CAMPBELL- DRESSEN $170.95                 Oh Jeffrey, I would empty my bank account on you time and time again with no remorse. You'd stay all wrapped up in your little individual plastic bags in your original Jeff Campbell box on the tip top of the stack. You'd be my go-to. The only ones I'd pair with my most favorites. The only ones...
4 tags
Watch
Once I found out this woman could act during her last MTV Music Awards performance I came to the conclusion that she is one of last few true superstars. I'd honestly rather watch her act than anything. Goosebumps. Nobody does that any more. Her directorial decision? "Just roll the f$%king camera." Uhhh huh! 
"Keep guard over your eyes and ears as the inlets of your heart, and over your..."
– (via orangieporangiepuddingpie)
4 tags
Vogue Magazine July 1, 1968.
6 tags
Vogue Magazine August 15th 1967. 
6 tags
Inspiration images: Vogue Magazine April 15th 1967
11 tags
, Sorting through hair, makeup and wardrobe ideas. Print, Texture, Color, Nylons, Silk Metallics, Colored Furs, Oversized Shapes donned with excessive accessories [excessories?!]. Next up it's hitting the costume dept. at ACT and of course shopping roomate & sister's closets to create the final 6 looks. 
8 tags
Watch
Ahhh, end of semester is approaching which means it's grind time… Currently planning for my final photo shoot and gathering up as many Warhol Factory inspired elements as possible. This video from V Magazines September 2011 Liz Taylor tribute styled by Carine Roitfeld and shot by Mario Testino showcases a few key elements I'll be using for hair & makeup styling and references...
6 tags
        There is nothing that makes me more impatient than waiting for Nasty Gal package in the mail… and there is nothing worse than wasting countless iphone battery percentages tracking the damn thing in the mail only to find it's been "Delivered" and you don't have it. Lucky for me, after pacing the hallway of my building, harassing the UPS customer service rep...
7 tags
Last Wednesday night I met up with the creative director at 180 [the Academy of Art student magazine] and some other team members to help build set for our photo shoot over the weekend. I'd never built any sort of "installation", since my background is in Fashion Design and Cosmetology, but it was great to get my hands dirty and participate in something new that contributed to...
5 tags
Ahhh, This look is to die for. From the "halo" hair to the chunky, ethnic inspired bangles… And that baby pink trapeze dress?! Totally sent from Heaven…..Bubble, Yum! via Alex White Edits
5 tags
Lori GoLdstein. When I think of Lori Goldstein's work as one of the most prominent American Editorial Stylists three words come to mind. Color. Texture. Print. She has fun with it, but I know that it goes so much deeper than that. It seems with each detail of the images below, whether it be the smooth, curved contour of a woolen lapel or the contrast of black and leather striped panels...
4 tags